Taxpayer with one of the following cases need do annual self-declaration before 31th March, 2018.

1. Annual taxable income is over RMB120,000.
2. Receiving salary from two or more employers in China.
3. Obtaining income abroad.
4. Obtaining taxable income without withholding agent.
Due to the regulation for the tax filing process, self-declaration is becoming more and more convenient for the taxpayer. The following twos for your choose to quickly finish the annual tax report of IIT.
1. Government Website
1.1 login https://gr.tax.sh.gov.cn/portals/web/login, click the bottom of the below picture "立即注冊" to register a personal account.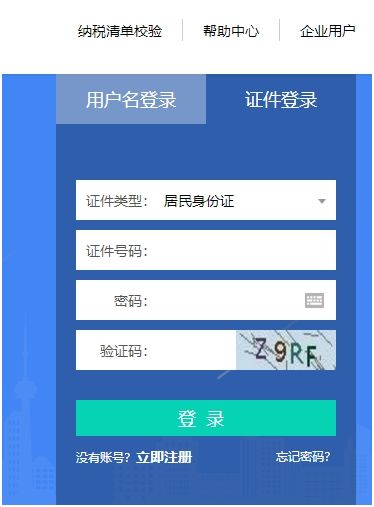 1.2 Click the menu "證件登錄", and entered into the tax system, choose the item "個人所得稅納稅清單查詢和申請" to find and confirm your annual salary IIT payment information.
1.3 After get the annual salary information from the tax system, then choose the item "年所得12萬以上自行納稅申報".

1.4 If you get salary from two or more than two employers or get other personal income, then also need to file the report "個人所得稅自行納稅申報表(A表)".

1.5 If you get income from overseas, then need to file the report "個人所得稅自行納稅申報表(B表)".

2. Alipay(支付寶)
1. Open Alipay (支付寶), and choose the menu "城市服務"-"稅務大廳"-"申報管理"-"年所得12萬以上自行納稅申報"